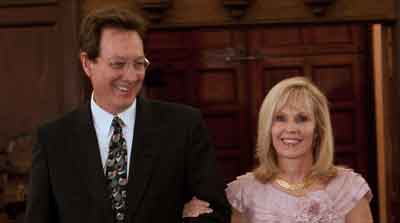 Paul David & Sandra Freed
Founder & President, Marriage Makers
MARRIAGE MAKERS FAMILY CONFERENCE
Orlando FL
September 22-23, 2017

REGISTER AT THE CHURCH
For ALL Adults
  Everyone will enjoy this non-confrontational Conference. Whether you're a single adult or celebrating your diamond anniversary, this unique multi-media experience will inform and strengthen your faith and hope in the marriage relationship.
Register at the church or contact
1-800-494-HOPE (4673)

Friday-Saturday
September 22-23, 2017
Living HOPE Fellowship
4500 Dike Road, Winter Park, FL
(407) 657-4993


Sessions: Friday 7:00-9:30 p.m.
Saturday 8:00 coffee & donuts,
sessions 8:30 a.m. - 12:30 p.m.

Cost: $45 per couple, $25 per person
(by September 18)

Promotional Materials:
Posters
Brochures (two-sided)
Registration Sheets